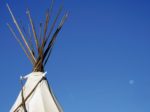 AIOC takes a three-pillar approach to our support for Indigenous communities through our loan guarantees, capacity grants and engagement. We encourage groups to connect with us as early as possible before making an application, so we can explore investment opportunities and help them navigate what's involved and what to expect. We're invested in the success of the groups we work with and committed to offering the information, support and guidance they need.
Loan Guarantee
Loan guarantees help businesses access capital that might otherwise be out of reach so they can move their projects forward.
View Loan Guarantees
Capacity Support
AIOC has a pool of discretionary funds available to help provide access to third-party professional services, expertise and support that can build their capacity to participate in qualified project opportunities.
View Capacity Support
Engagement
AIOC was created with the express purpose of helping Indigenous groups and communities transform ingenuity into tangible, commercially viable projects.
View Engagement Efforts